What if you wrote one page each day?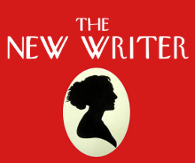 What is it?
It's a very simple web typewriter that presents you with a single blank page each day. You are free from the tyranny of the infinite page.
How does it work?
There is no signup, you just
log in
with your existing google account or twitter username and password. Then you'll see your first blank page in front of you. Go ahead, try it out.
Then what?
You get a gentle reminder to do your page each day, then you just sit back and watch your book come together.
Rave Reviews
If there's a book you really want to read, but it hasn't been written yet, then you must write it.
Toni Morrison
Substitute "damn" every time you're inclined to write "very" your editor will delete it and the writing will be just as it should be.
Mark Twain
The act of putting pen to paper encourages pause for thought, this in turn makes us think more deeply about life, which helps us regain our equilibrium.
Norbet Platt